Newsletter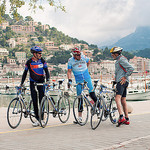 Welcome
We are pleased to announce our new partners Dr A. Palumbo and Cynthia Perez MSPT.
With this union , we are now able to provide comprehensive chiropractic , physical therapy and medical services. Some of these services include Emg and doppler testing. Pain management servives including trigger point injections.
UPDATE: As of April 15, we are now CERTIFIED Dept of Transportation medical examiners!!!!